"My doctor gave me samples and my itching was gone within minutes. This is THE miracle cure."
- Taylor A.
Itch relief wherever you go
Lasts up to 8 hours
Our steroid-free formula absorbs rapidly into the skin, creating an itch barrier that provides soothing relief for up to 8 hours.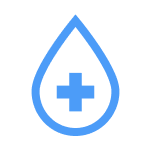 Developed by dermatologists
Dermeleve was created by leading dermatologists, using a proprietary mineral salt formula plus the highest quality skin-healing ingredients.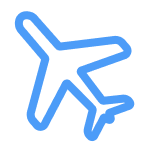 Convenient travel size
Our pocket and purse-sized 30g tubes are perfect for summer travel, making it easy to take itch relief wherever you go.
The science behind Dermeleve®
The itch cycle

When itching is triggered either by external stimuli or internal conditions, it triggers an urge to scratch, which in turn results in inflammatory response and skin damage.

The solution

Dermeleve® was specifically developed by dermatologists to target and reduce the sensation of itch, interrupting this vicious cycle and allowing skin to heal.
Skin healing ingredients
SrX-38™

Made with strontium mineral salt, clinically proven to suppress sensory irritation and histamine-induced itch.

Ceramides

Lipid-rich molecules that retain moisture and promote skin regeneration.

Hyaluronic acid

Hyaluronic acid Increases skin hydration up to 96% and helps heal skin more quickly.

Vitamins C & E

Antioxidants that help repair and protect skin from damage.

Shea Butter

Smoothes dry skin while reducing swelling associated with skin conditions.
Hear from Dr. Dasilva
Dermeleve has been a game changer for me in many different itching disorders."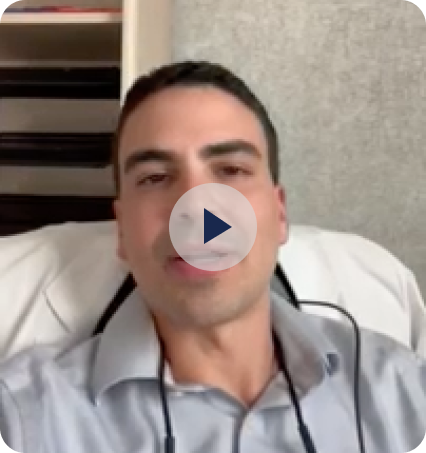 The proof is in the experience
Hear what patients and doctors have to say about Dermeleve®
"I've struggled with skin conditions ever since I was a child. Dermeleve is the ONLY product I have used that calms my itching and shortens the length of my flare-ups. It has been literally life-changing"

- Andy P.

"My daughter has been suffering with eczema for years. Products prescribed or over the counter were like putting a bandaid on the problem, until we discovered Dermeleve. My daughter experienced immediate relief & after a few weeks noticed her discoloration/ hyper pigmentation was lightening & her need for scratching had subsided."

- Laura W.

"I have had this itchy psoriasis on my hands for years! I have tried everything, including steroid ointments, (that I don't want to use). I tried Dermeleve and immediately the itching was gone."

- Shannon R.

"As a pharmacist and psoriasis sufferer, I have searched for years for a product that could alleviate my itch as well as improve the appearance of scaly areas. I have tried numerous over the counter and prescription products and none have provided the results I have been searching for. I decided to try Dermeleve and I found complete relief from the annoying itch after just one day. After several applications the scaly, dry areas began to fade and are were well on their way to healing."

- Dr Chase V

"I had two patients this afternoon, both 60 year old women with airborne contact dermatitis. Both had severe itching for several weeks and both improved 90% within three minutes of the application of Dermeleve anti itch cream. I really love that stuff."

- Dr. Evan C, Dermatologist

"In the last almost 40 years, this is the first product that has actually worked. It has completely relieved my itching and burning and has been the best product I have ever used."

- Seth C., M.D.

"I have had chronic hives since I was a baby and other severe skin issues. My dermatologist recommended this cream to me. I've used it for almost a week. It works within minutes and lasts upwards of 10 hours. I sleep through the night. No more raw open hives or wounds from scratching the other itchy issues. I am officially giving a 10 ⭐ review and am now a FOREVER Customer. LOVE. LOVE. LOVE."

- Drina J

"I must once again sing the praises of DERMELEVE Anti-Itch cream. In both of my itching scabies patients I applied some DERMELEVE in the office and within a minute they were itch-free."

- Dr Adam C, Dermatologist

"I have suffered from skin allergies for a very long time. OTC products as well as prescribed cortisone don't compare with the effect of this product. Run, don't walk if you need something like this."

- Erin F.

"I just had a brachioradial pruritus walk in. Years of terrible drives her crazy itch of the left arm (she has areas of digging/crusts). After five minutes of Dermeleve...no itch!

- Dr Jess M, Dermatologist

"I have been trying everything to control the itch and inflammation of my latest dermatomyositis flair. This is the first product that has given me relief."

- Cyndi T

"I have a female patient with Hep C who has already tried Zyrtec, Claritin, Atarax, and Benadryl with disappointing results, as far as controlling the itch and rash. Dermeleve helped her immensely."

- Dr Brett F, Dermatologist

"Dermeleve is the ONLY product I have used that calms my itching. I've used it for eczema and hives, and have had relief within minutes."

- Martha H.
Stock up &
save up to 15%!
BEST VALUE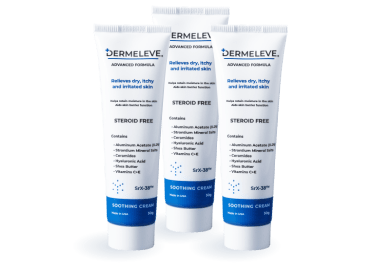 90 grams | $0.42/gram
You Save $6.75 + Free Shipping!
100% Risk-Free Money Back Guarantee
MOST POPULAR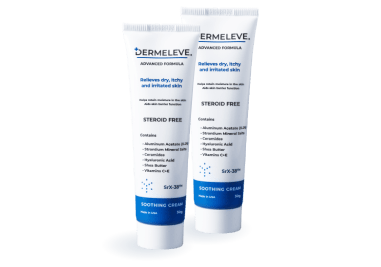 60 grams | $0.45/gram
100% Risk-Free Money Back Guarantee
1 Tube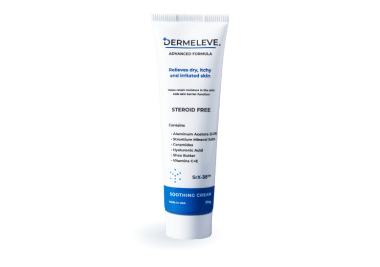 30 grams | $0.50/gram
100% Risk-Free Money Back Guarantee
FAQ

How often can I apply Dermeleve® cream?
Dermeleve® is safe to be reapplied as needed throughout the day.

Who should use Dermeleve®?
Dermeleve® can be used by anyone over the age of two suffering from irritation associated with itching, burning or stinging skin. For children under two check with your doctor to see if Dermeleve® is appropriate.

Is Dermeleve® safe for sensitive skin?
Yes. Dermeleve® does not thin the skin like steroid products can and is safe for use on sensitive skin.

What are the ingredients in Dermeleve®?
Active ingredient: aluminum acetate 0.2%
Inactive Ingredients: Water, Strontium Nitrate, Isopropyl Myristate, Butyrospermum Parkii (shea) Butter, Caprylic/Capric Triglyceride, Cetearyl Alcohol Water, Strontium Nitrate, Isopropyl Myristate, Butyrospermum Parkii (shea) Butter, Caprylic/Capric Triglyceride, Cetearyl Alcohol, Emulsifying Wax NF, Glycerin, Phenoxyethanol, Magnesium Aluminum Silicate, Glyceryl Stearate, Dimethicone, Polyacrylate Crosspolymer-6, Xanthan Gum, Caprylyl Glycol, Sodium Hyaluronate (Hyaluronic Acid), Disodium EDTA, Ceramide NG, Tocopherol (Vitamin E), Tetrahexyldecyl Ascorbate

Is Dermeleve® steroid-free?
Yes, Dermeleve® is free of hydrocortisone and/or any other steroid. Many itch relief products are steroid-based and may contribute to unwanted side effects such as skin thinning, stretch marks, increased bruising, enlarged blood vessels and more. Dermeleve®'s unique, patented formula was developed to outperform other itch-relief products without the use of steroids.

Is Dermeleve® tested on animals?
No, our products are never tested on animals.

What is your return policy?
We stand by all of our products with a 100% satisfaction guarantee. So give Dermeleve® a try! If you are unhappy with your purchase for any reason, we will issue a full refund within thirty (30) days of purchase. No questions asked. Just contact our customer service department at support@dermeleve.com or call 877-684-2299. Once your refund is approved and we receive your remaining product back, we will issue your refund. (Return postage will not be covered).